What Are Dog Boarding Kennels Like?
There used to be no place like home for a dog when the family went away. But these days, there's a place that might be even better than home.
Like so many dog owners, Reba Love, a retired accounting professor from Panama City, Florida, is shunning the old-fashioned kennel when she leaves town. Instead, she is opting to give her pooch a vacation of its own. Love takes her three-year-old Weimaraner, Chloe, to Beaches Pet Resort when she has to travel.  The upscale pet boarding facility in Northern Florida offers luxury accommodations including extra playtime with staff. Rooms have tile floors and soft blankets. Love often opts for the larger room with a doggie door so Chloe can go out into the courtyard whenever she pleases.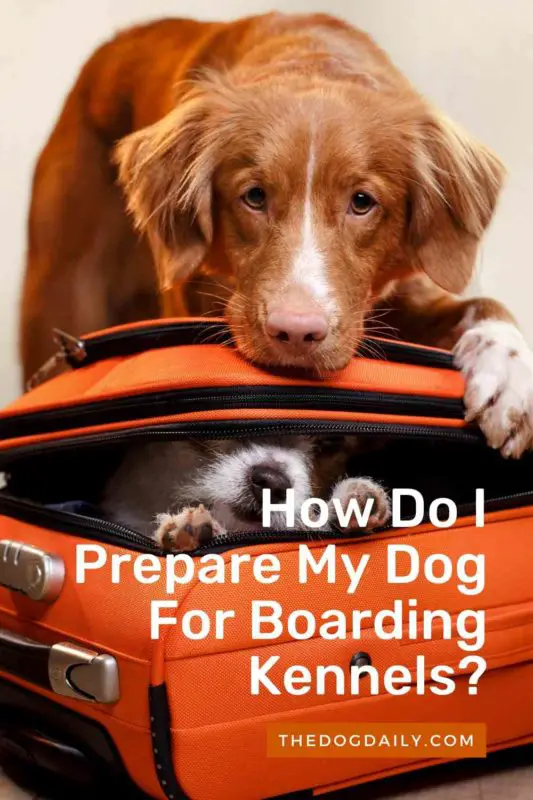 "You can pay more for a room with a TV," Love says. "But I have no idea what they watch." While she doesn't want Chloe to be a couch potato, Love has been thinking about treating her beloved pet to a bubble bath the next time she goes out-of-town.
Unless you take your dog with you on trips, vacations often mean that man's best friend ends up being boarded. These days, a growing number of facilities nationwide are eschewing the "kennel" label and are donning such nicknames as "Doggie Utopia."  Canyon View Ranch, in Topanga, California, bills itself as a "Canine Shangri la," where dogs can run on manicured lawns, climb ramps and crawl through tunnels in Disneyland-inspired parks.
Camp Bow Wow offers all-day romping, while overnight guests get tasty "campfire treats" before being tucked into cots in their own cabins. Camp Webcams help families monitor pups over the Internet from wherever they are, the beach, the ski resort, or the Champs Elysees.
"Our clients typically humanize their pets a bit. They see them as their kids," says Heidi Flammang, Camp Bow Wow founder and CEO. "The thought of leaving their dog alone in a box for 24 hours a day is too much."
Here's how to decide if a pet resort is right for your pooch:
What to Look For in Dog Boarding Kennels
Never decide on a boarding facility from a brochure or the Internet. You have to go visit the grounds, meet the staff, and see for yourself how animals are treated. A good kennel is clean, well-ventilated, air conditioned in the summer and heated in the winter. The staff should interact with pets. "When dogs are at home, they're generally with family members being touched and petted. Suddenly, you put them in a kennel with handlers who never touch them and it can be quite traumatic," says Elizabeth Wilmot, owner of Countryside Kennels, in Owings, Md., and the Mid-Atlantic regional director of the American Boarding Kennels Association. 
Consider Your Dog's Temperament
Many of these kennel redux owners shy away from cages and encourage dogs to play in groups by romping, running and chasing. Cage Free K-9 Camp, of Los Angeles, allows overnight guests to sleep in a 2,000-square-foot, climate-controlled loft on individual dog beds. In the TV lounge, they show Animal Planet.  And over at Camp Bow Wow, despite the fact each dog is given a private dining space, all dogs are temperament-tested. "We have an interview process," Flammang says. A dog needs to enjoy the company of other dogs to be boarded in a communal environment. Otherwise, individual rooms are a better bet.
How to Pack For Your Dog's Holiday
Dogs, like children, sometimes do best on "sleepovers" when they have a comfort item to remind them of home. Check with a facility before bringing a blanket, a towel, or a favorite toy, Wilmot says. This is usually fine if your pet has his or her own "room" or run. It may be more difficult (or provoke aggressive behavior) in the group environment. For dogs with sensitive stomachs, or special diets, you may want to bring your own food to the kennel. 
Many luxury kennels provide top-notch fare for overnight guests, such as the "healthy lamb-and-rice diet with Glucosamine" included in the $50-a-night rate at Canyon View Ranch. Medications will also be administered on site at most pet resorts, although some charge extra. No matter where your dog stays, you'll want to spring for a bath and flea dip before bringing your pet back home.
These new-fangled pet resorts may cost a tad more than the old-style kennel, but pup parents say it's worth the price in peace of mind. "This is my baby," Love explains of her dog Chloe. "She's a 70-pound baby, but she's still my baby."
How Do I Prepare My Dog For Boarding Kennels?
When Lisa Cook, a lecturer at the University of Central Florida, heads home to New Jersey for the holidays, she leaves behind a beloved family member: Stella, Cook's Australian Cattle Dog, boards at an Orlando Veterinary Hospital.
"They insist that Stella be vaccinated for bordatella [an infectious bacterial illness] and rabies," says Cook. "I also take her food along so she doesn't get an upset stomach due to new food."
If you too will be boarding your dog during the holidays, now is the time to plan for your pet's healthy, happy stay. Create a dog-boarding checklist, to avoid last-minute hassles and worries about your pet's health.
The Before-Boarding Checklist
Take these precautions before you board your pup:
"Make sure all vaccinations are current at least a week to 10 days before boarding your dog," says Sherry Boyer, owner of the Dog House Inn in Gilroy, Calif. Dogs occasionally show symptoms of canine cough or bordatella from the vaccine, and a boarding facility won't be able to tell the difference between shot-related symptoms and the real illness, explains Boyer.
Call the boarding facility to inquire what its vaccination requirements are. Bring proof of the vaccinations with you when you arrive at the facility. Some places also require a clean fecal report as proof that your dog doesn't have worms.
Even if a facility doesn't require a veterinarian's clearance, it's a good idea to schedule a checkup for your dog within 30 days of its stay, especially if your dog has chronic ailments or is elderly, says CeCe Campbell, camp ranger at Camp Bow Wow Northglenn in Northglenn, Colo.
Double-Check Medication Supplies 
Ensure medication supplies are adequate for the stay and bring the prescription in its original container. "It's extremely important that if for any reason your dog has a reaction, or another dog ingests the medication, the staff knows exactly what the prescription is as well as the dosage amount," says Campbell.
Keep Up With Flea Prevention

 
Almost every facility will require you to treat your dog with a monthly flea preventive. Schedule a treatment just before your dog checks in to the kennel, recommends Greg Martinez, DVM.
Questions to Ask At the Boarding Kennel
Steer clear of boarding facilities that don't offer direct, fully explained answers to all your questions. Here's what to know:
Can Your Dog Eat Its Usual Food? 
Dogs may have touchy digestive systems, says Dr. Martinez. Your dog will likely fare better if it can follow its usual diet, so when possible, carefully label its food before boarding.
What Treats Are Given to the Dogs? 
A facility might serve your dog its usual food but offer unfamiliar treats. Often, treats contain more gluten and byproducts than commercial foods, and some dogs have trouble digesting the goodies, notes Dr. Martinez.
How Will the Facility Handle Dog Health Issues? 
Ask if the kennel has a relationship with a veterinarian or if veterinary technicians are on staff.
Share the Right Information About You and Your Dog
Your dog is more likely to enjoy a safe, healthy stay if you also keep the boarding facility well informed. Let the kennel know the following:
Any Special Needs For Your Dog 
If your dog is prone to anxiety, aggression or other issues, let the kennel know well in advance. Booking early can ensure that your dog receives the right boarding space, says Campbell.
Share your emergency contact number, along with a local number for someone not traveling with you. Provide contact information for your pet's veterinarian.
Provide a list of your dog's potential allergens along with its other known health information.
How Do I Get My Dog Used to Boarding?
If your dog hasn't boarded in a while, Boyer and Campbell recommend a half day or so of doggie day care in the facility. Reintroducing your pup to the facility will ease stresses during the actual boarding stay.
As you're shopping, packing and otherwise planning for your own holiday trip, following this checklist may seem like a daunting task. But keep in mind why you're taking these steps: "It's about the safety and health of your dog," says Boyer.
Article written by Author: Kim Boatman, Elizabeth Wasserman